DJ: Ruud Siebons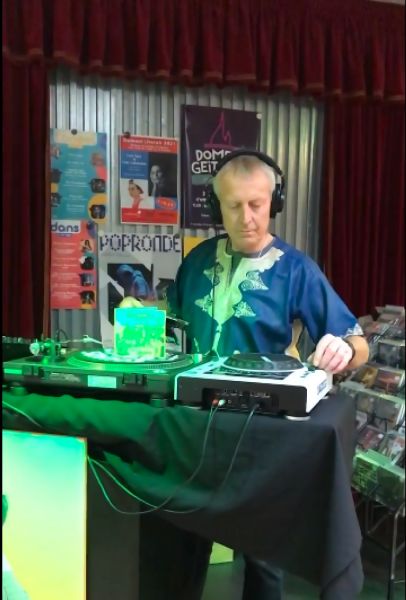 Born in 1957 in Oost & West Souburg I grow up with lots of musician my life, my name is Ruud Siebons.
At the age of 16, I started playing the then popular 70's music in a nightclub as a Dj. However, things changed in my life.......
In 1998, I was asked by city radio Helmond to set up a world music program. This is because I worked voluntarily for several years at the fair trade shop and organized some small events with international music. From this point of view, the search for world music began. Widely oriented from north to south and from east to west. After two years the program went to Radio Centraal
Some years later African music became more and more important in the program and with the then minidisc recorder, I also started interviewing artists during concerts and festivals. This resulted in more and more good contacts with artists from all over the world and of course Africa. Also the Roma and Sinti music also received attention in the "Globe" program.
In those years, I was able to organize small concerts that they broadcast live on radio and television and a few big events in a theatre. Many artists who performed at Festival Mundial, Afrika Festival Hertme, but also Couleur Cafe in Brussels and the Afro Latino Festival in Bree came before the microphone.
Small events and festivals asked me if I could put them in touch with artists. And artists asked me the opposite. More and more I started helping artists who were looking for a label and of course gigs. I referred them to booking agencies and labels in the hope of success.
From one hour of radio a week, it became two, and in 2020, I had to move to other station though worldmusic was no longer a priority for that station where I had made my programs for 20 years until then. Radio 9, just above Amsterdam heard about this and immediately asked me to make the programs for them. And all this, after about 25 years, I still do, on a completely voluntary basis. Yes music is my first love, and it will be my last. All shows of "Studio-Globe", you also can find on www.mixcloud.com/studioglobe