DJ: Lopa Kothari
BBC Radio 3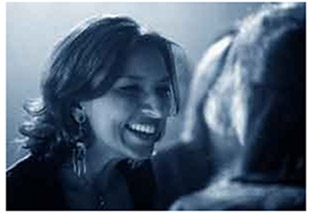 Lopa gave up a high-flying career in investment banking to indulge her love of music and as a result has enjoyed a range of careers as diverse as the CDs on her bookshelf. She has produced and presented shows for CNBC, been a newsreader for ITN News, hosted and written the live Breakfast Show for Channel East, and more recently, she has been at BBC World Service Radio where she presented news/current affairs programmes. Flowing through all this has been music: forming her own band, writing and recording music, performing internationally at various festivals including WOMAD…which was where, in fact, in 2005, she first started working with BBC Radio3.
Since 2008, Lopa has been co-hosting World on 3, BBC Radio3's world music programme - an eclectic mix of sounds from around the world with exclusive live sessions and concerts by legends through to emerging talent. Guests on the show have included Taj Mahal, Mulatu Astatke & the Heliocentrics, Omara Portuondo, Gogol Bordello, Hindi Zahra, Orchestre Poly-Rythmo de Cotonou, LaBrass Banda, Reverend Peyton's Big Damn Band and Nneka. Lopa also occasionally presents Lucy Duran's World Routes programme.
At WOMAD every year, Lopa co-hosts the Radio3 stage from where the BBC broadcast live over the entire weekend; she MCs at Glastonbury; and, she also covers the Darbar Festival for the SkyArts Channel. She has compiled a Beginners Guide for Nascente; written for Songlines Magazine; and, has served on the discussion panel at several music festivals and conferences.
She says: "I'm very lucky that my life now is all about music…it's about going to see bands play; its gigs; interviewing amazing artists; and, writing music and singing every morning…how could life get any better?!"
Great Britain