DJ: Max Reinhardt
Radio Soho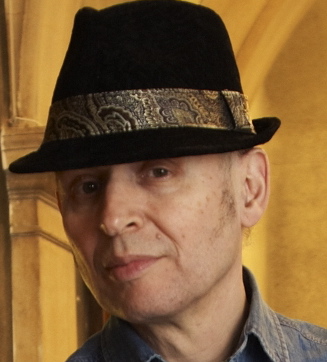 Max arrived at Soho Radio in Jan 2020 and blinking, stepped into the sun, emerging from his dozen years as a regular presenter of BBC Radio 3's night time classic show, Late Junction. His new live Late Lunch Show, Friday 1300-1600 UK time, from the heart of London's Soho turns out to be what's been missing from his life, filled with an astonishing variety of guests and a playlist for the musically curious.
He's also been musically curious on BBC World Service for a couple of decades and worked as well on BBC Radio 4 and Radio 2. His years of club djing over the years included his many hundreds of nights at the long-gone Mambo Inn in Brixton, the Shrine at Cargo in Shoreditch and Radio Gagarin at Notting Hill Arts Club.
As a musical director, his compositions have graced BBC Children's TV on the one hand and Spitalfields Music Festival on the other. He was the co-founder and musical director/composer of Oily Cart...'one of the great British theatre companies of the last 25 years. Yet plenty of theatregoers, even the most avid, will not have heard of it.
The reason is simple: Oily Cart works entirely with children, many with complex disabilities, and often behind closed doors in special schools.' Lyn Gardner, Guardian.
Over the last year Max has worked on a variety of productions: with Ockham's Razor (This Time), with Sweden's Riksteatrn Stockholm and Folkteatern Gävleborg (Stranden), with Oily Cart (Jamboree and All Wrapped Up), and post COVID-19 lockdown, with Proteus Theatre (The Bloody Chamber).
He's an associate artist with Oxford Contemporary Music, where he is the lead artist of the Instant Orchestra (check their Instant Messiah youtu.be/FoD1iD4WNLw) and also lead artist behind a fast-growing Free Music initiative for schools, Playing the Curriculum. (For Lockdown Homeschooling check https://www.ocmevents.org/learning/home-made-music)
United Kingdom
twitter: @imaxreinhardt