DJ: Óscar Losada Castro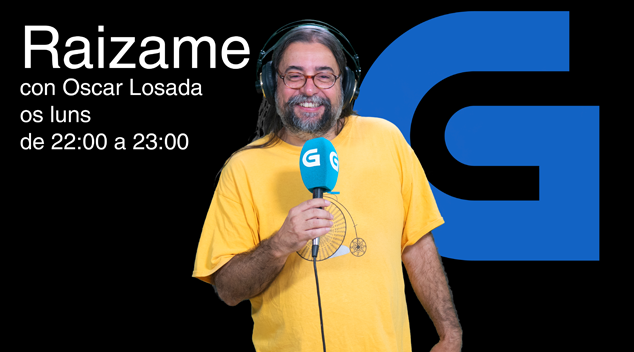 I am the journalist Oscar Losada. I was born in the city of A Coruña ( Galicia) . I have developed my professional work in the cultural and sports journalism. Within the music department I specialize in Galician folk and world music.
I started with the radio program "O regueiro das fadas " in tune Radiocadena, where I performed for three years. Subsequently I reported about music in the weekly " A nosa terra " and newspapers "El Correo Gallego " and " La Voz de Galicia". In 2000 I joined as freelance newborn Journal La Opinion A Coruna , where I continue to write a weekly page of ethnic music thirteen years and personally organized melts Premios Opinión de Música Folk (Folk Music Opinion Awards) with the intention of giving prestige and honor the most outstanding musicians Galician year ago.
I have written two books on music:
"Alento de gaita". (O sopro dun pobo ). (Toxosoutos,2000 ) . It offers a vision polyhedral what it means an instrument like bagpipes for a country. There is a Spanish language translation called "Elñs entir de un pueblo" (Alma de gaita) " .
"Crónica do folk galego" ( Tris-Tram, 2000 ) . I am co-author with X.M. Estévez, a work that takes a historical review of 25 years of folk music of Galicia.
I was editor and author in some numbers, the biannual music magazine " Cartafolk", focused on making outstanding artists of case Galicia and other countries.
Now I work as an announcer and program director Raizame, which airs Monday (22:00) in the Radio Broadcasting station called Radio Galega, the public radio of Galicia.
Raizame can also be heard on the website of the radio:
( www.crtvg.es )